2021 AAWNC Platinum Awards Winners
Date posted
April 21, 2022
2021 Winners Announced
---
Regional Manager of the Year
Christy Ward, Hawthorne Residential Partners
Regional Manager of the Year Presented by: Loebsack & Brownlee, PLLC
Christy is the regional manager of six communities, five of which are in Western North Carolina. She helped lead one of her communities to gain a revenue growth of over $700,000 in 2021. She takes on her regional role and leads by example and support. There is never a moment when her managers and teams can't go to her for anything. She has served on the AAWNC board of directors and gave great support and commitment throughout her tenure. She leads Western North Carolina with one of the top-performing management companies and gives great leadership and involvement within the association.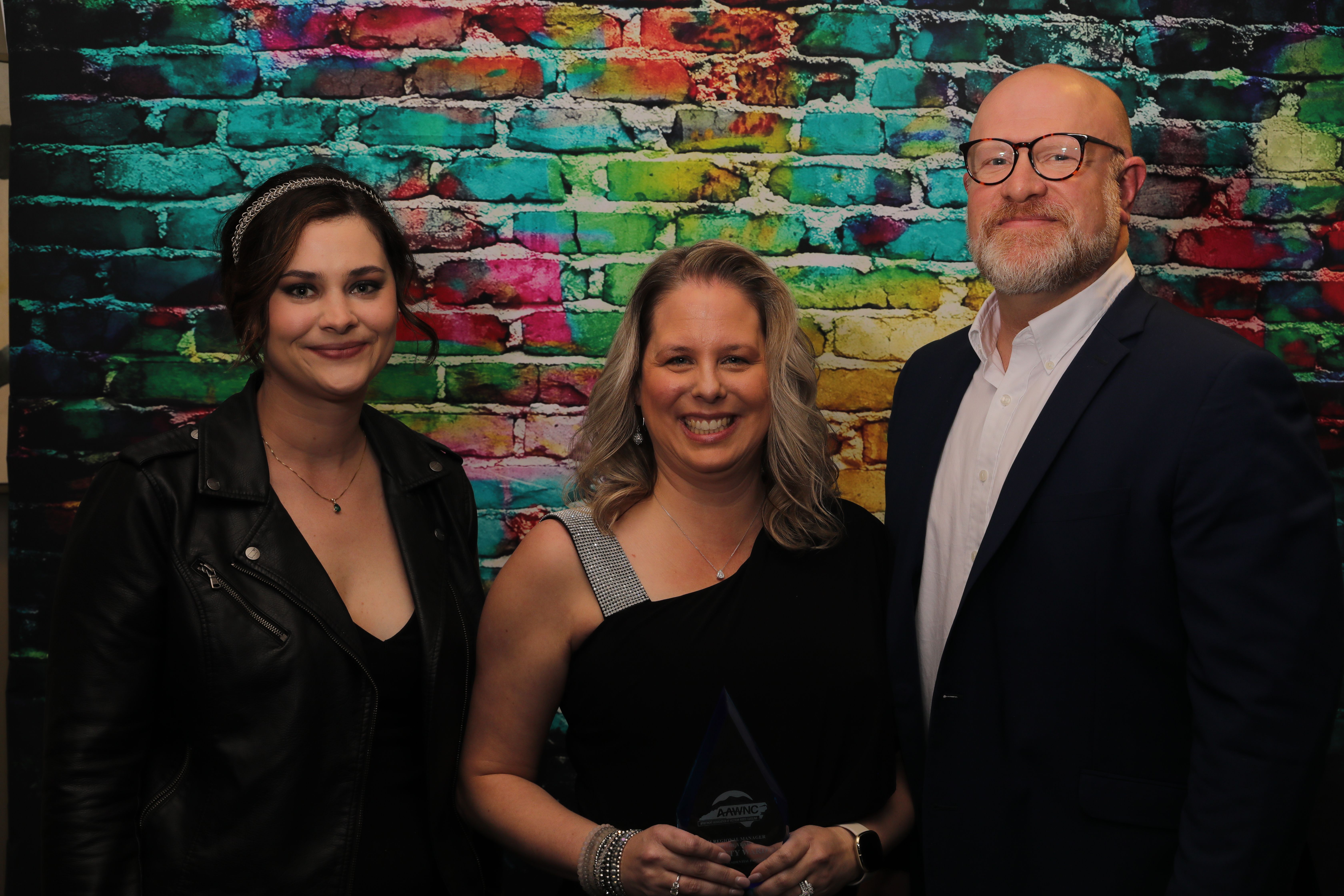 Alyssa Clair and Matt Morrison presented the award to Christy Ward.
Community Manager of the Year
Mary Potocki, Hawthorne at Southside
Community Manager of the Year Presented by: High Quality Pressure Washing, LLC
Under Mary's leadership, the community maintained an average occupancy of 97% and had over 50% of our residents renew. She manages a staff of 6 and leads them to be the best possible versions of themselves. She walks all move-ins with the staff before a new resident moves in, and has helped multiple team members move forward in their career paths. She has exceeded budget goals for the property, maintained curb appeal, and increased our ORA Score. She has contributed to the multifamily industry by being on the board for AAWNC, volunteering at habitat for humanity, and leading a property of 552 units.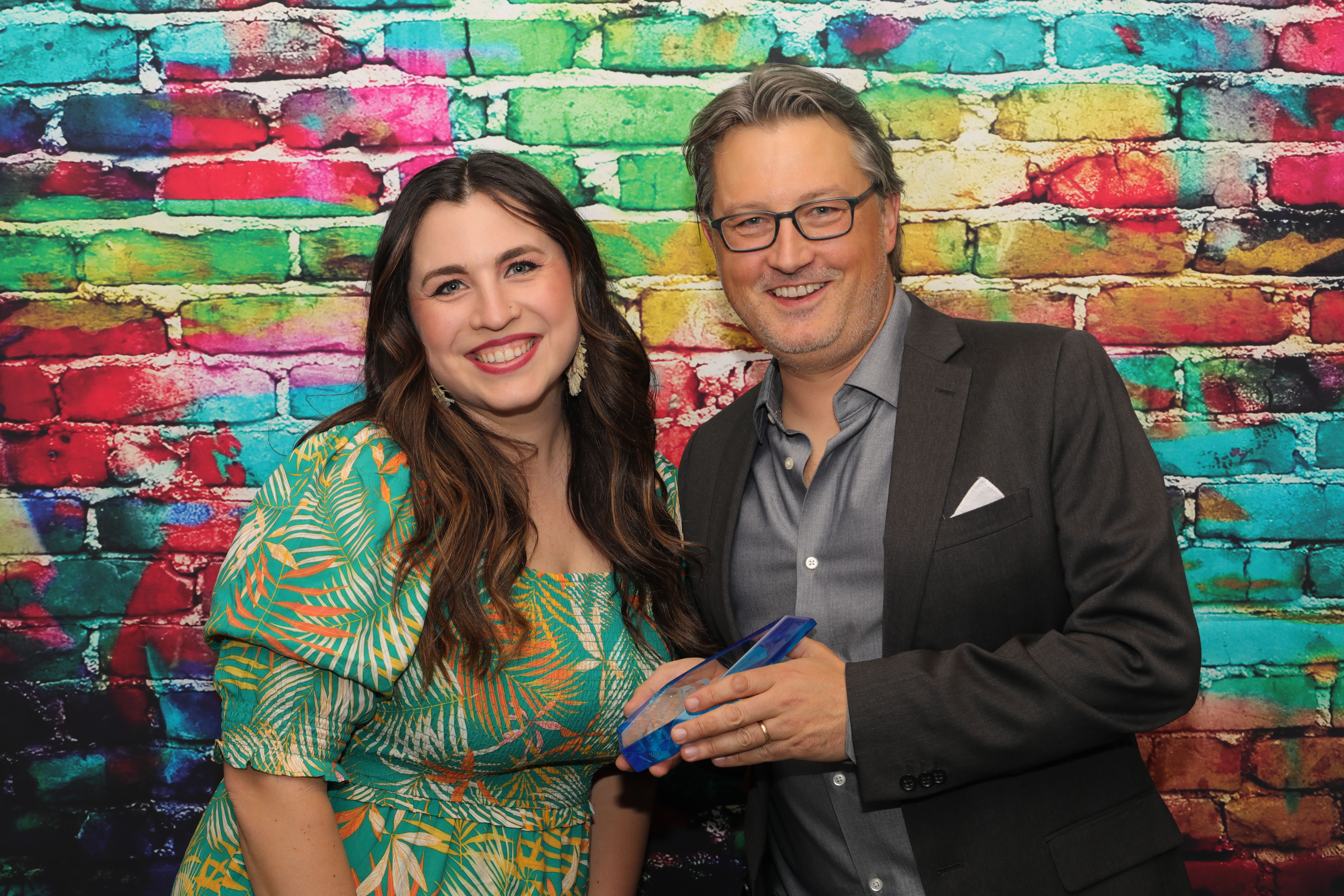 On behalf of High Quality Pressure Washing, Bryan Holladay presented the award to Mary Potocki.
---
​

Assistant Community Manager of the Year
Alexis O'Buckley, Ansley at Roberts Lake
Assistant Community Manager of the Year Presented by: Professionals Painting & Carpet Cleaning​
Alexis has made great improvements in delinquencies, and constantly goes above and beyond to assist in leasing and marketing while also staying on top of her assistant duties. She is a true rockstar.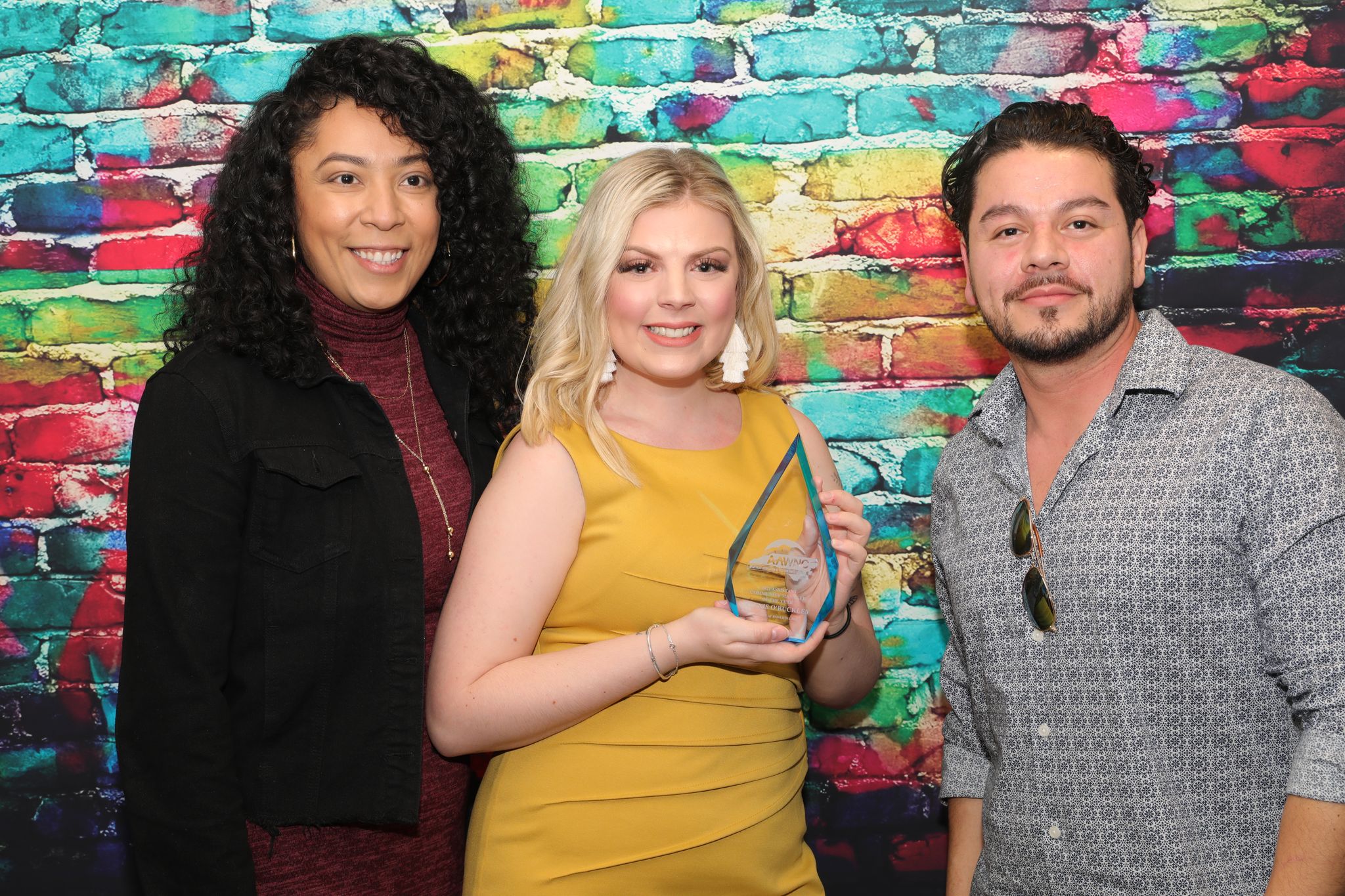 Yajaira Rovela and Juan Carlos Rodriguez presented the award to Alexis O'Buckley.
---
Maintenance Supervisor of the Year
Hector Hernandez,

Northside Merrimon
Maintenance Supervisor of the Year Presented by: U.S. Lawns of Asheville
Hector is willing to do whatever it takes to keep the property running, including crawling under buildings to make repairs or getting up into the attic to service HVACs. He was able to maintain a 74-year-old property all on his own while we searched for an additional team member. He is always early and stays until the job is done. He is able to foresee issues before they arrive and plays an offensive strategy to get things done. His dedication is second to none and is truly loved by all of the residents.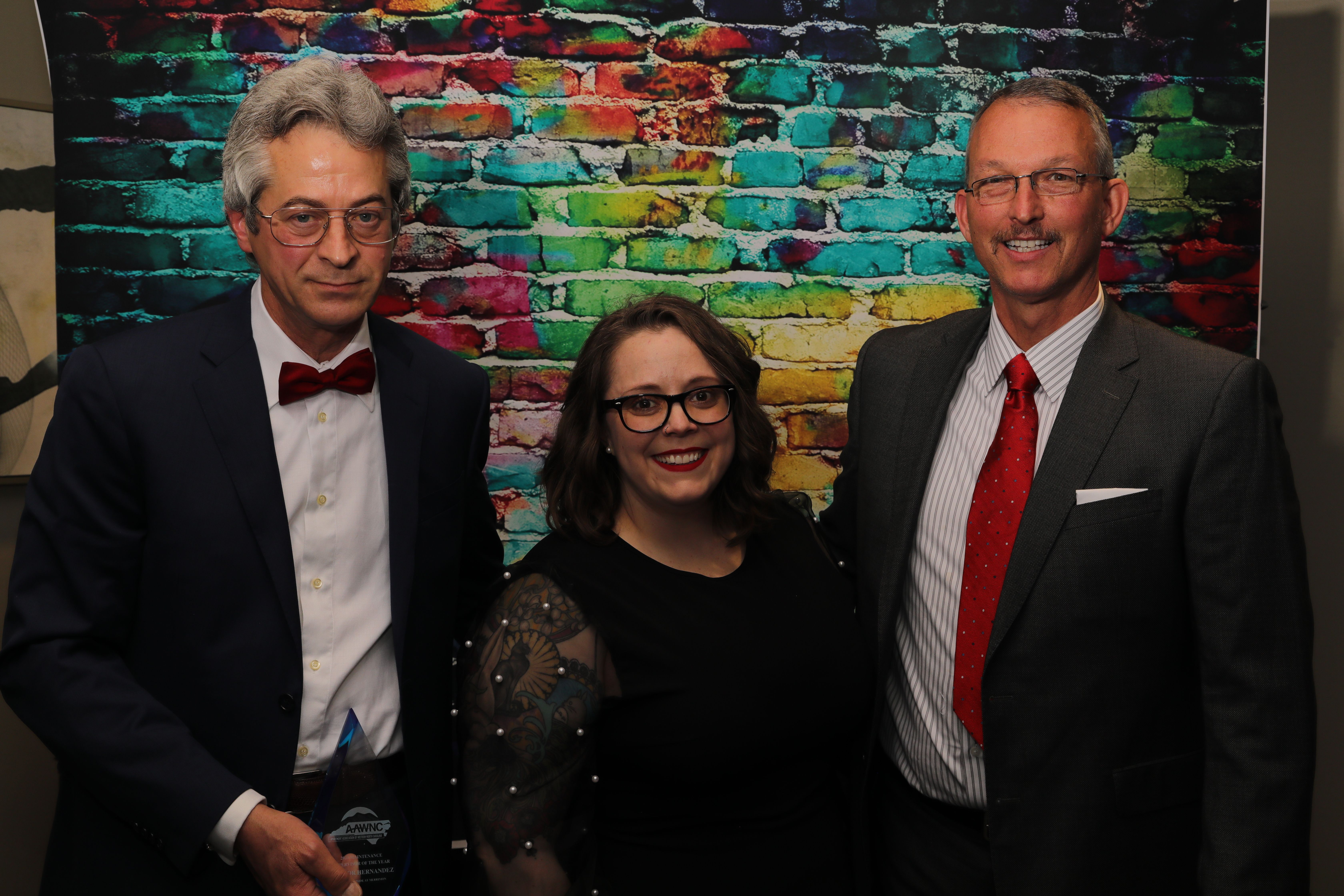 Claude Powers presented the award to Hector Hernandez. Also pictured is property manager Rachael Modlin.
---
Maintenance Team of the Year
Hawthorne at Haywood, Hawthorne Residential Partners
Maintenance Team of the Year Presented by: Real Floors
I can't say enough positive things about this team! They are absolute rockstars! They get things DONE! The team comes to work every day with positive "can do" attitudes and are true pleasures to work with. Their turns are stellar and completed in a timely manner; work orders are always a priority and rarely left open for more than 24hrs. They were able to accomplish all of this AND maintain a positive variance of nearly 6% in make-ready turn costs and a whopping 27% in maintenance repair cost.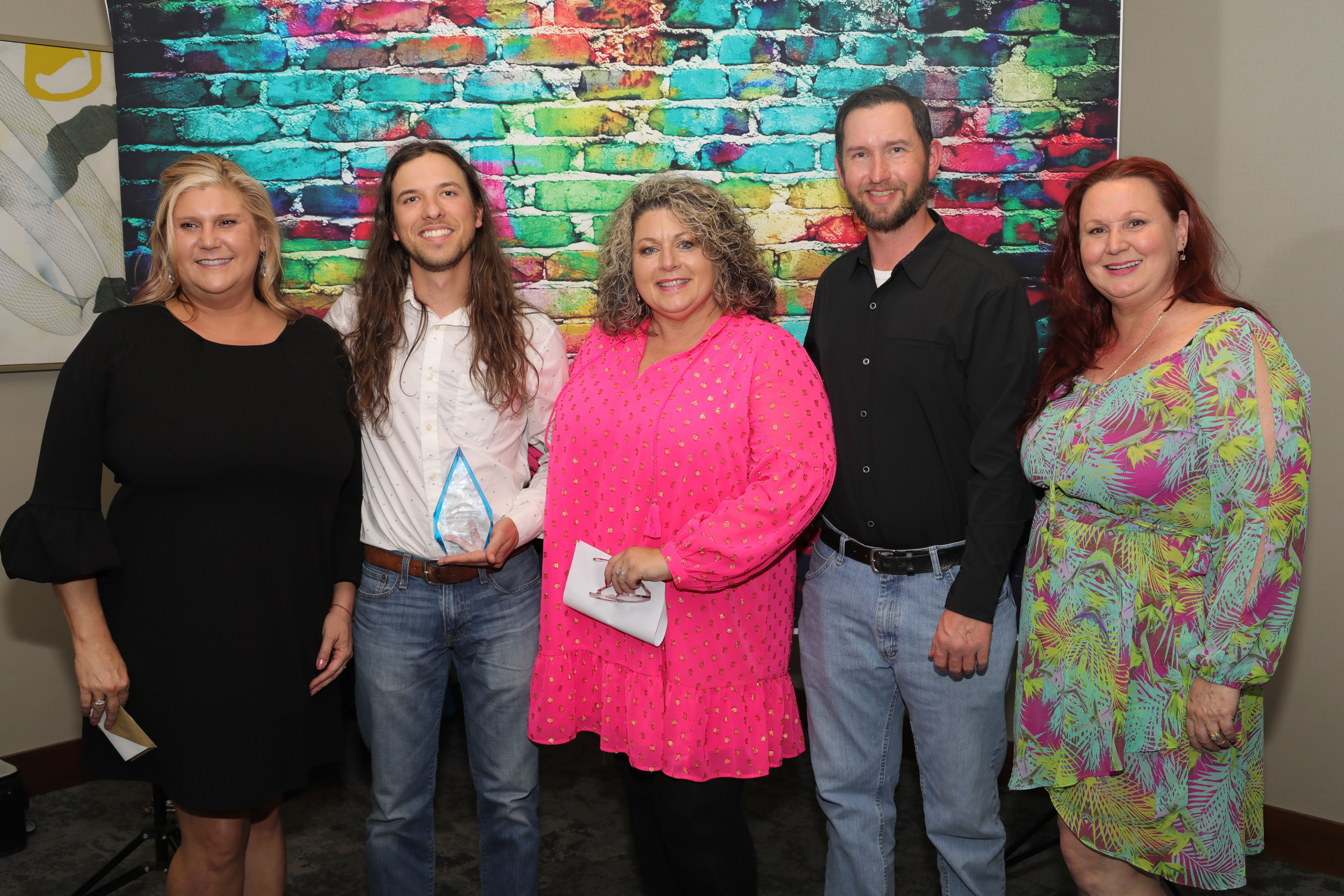 Monica Begg and Abby Polak presented the award to members of the Hawthorne at Haywood maintenance team.
---
Leasing Professional of the Year
Nicole Lugo, Retreat at Arden Farms
Leasing Professional of the Year Presented by: Benton Roofing
New to the industry in 2021, Nicole took the bull by the horns. She quickly became known as the right-hand gal at the property and strives to be constantly learning and growing. She is a wonderful event coordinator. She loves throwing our resident events and makes them as luxurious as possible. She also constantly follows up with residents to have a constant flow of communication, therefore our resident retention is amazing! Our property would not be the same without her.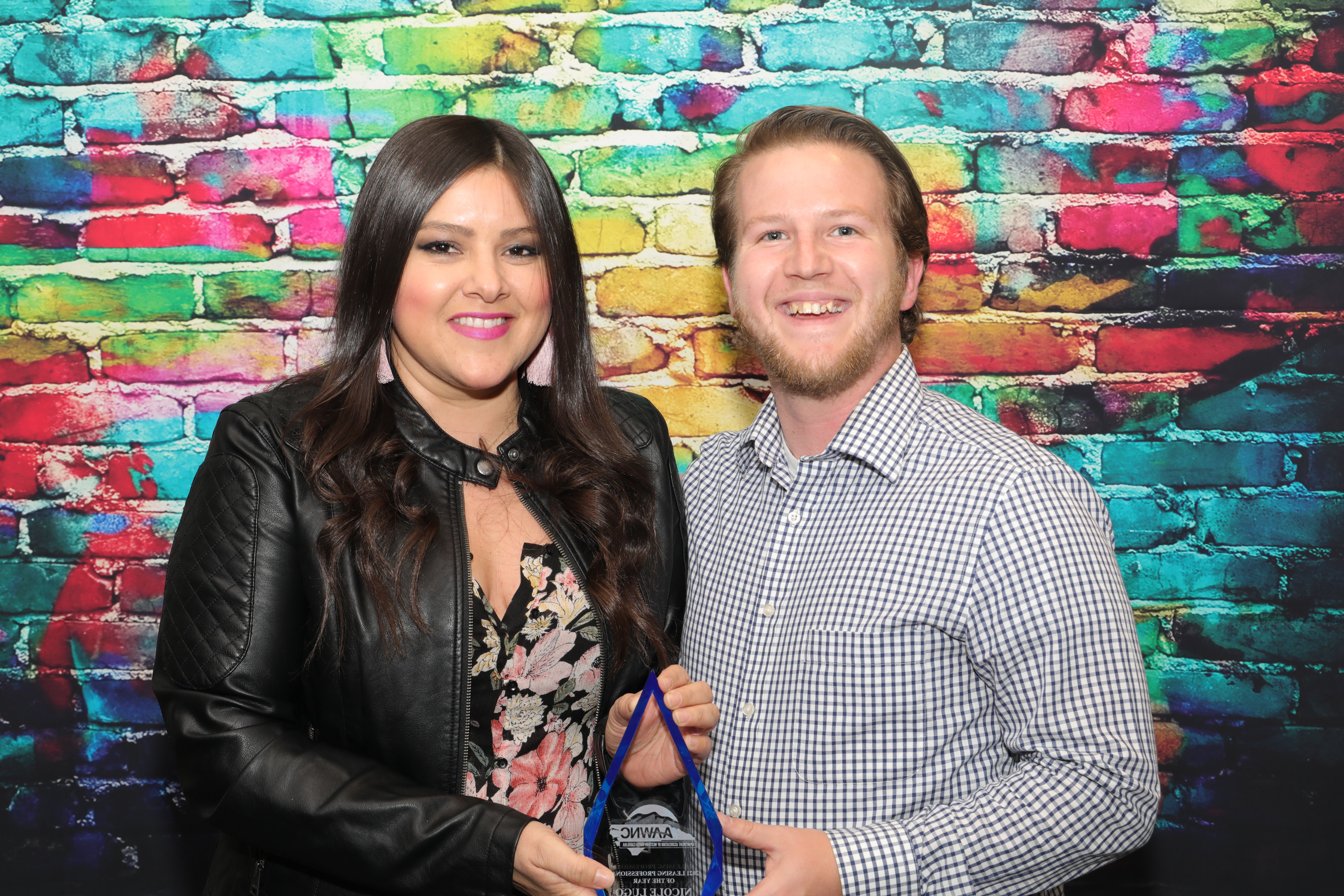 Timmy Thomas presented the award to Nicole Lugo.
---
Supplier Partner of the Year
Juan Carlos Rodriguez, Professionals Painting & Carpet Cleaning, LLC
Supplier Partner of the Year Presented by: BSC Holdings, Inc.
Juan and his team are extremely hard working being one of the best and largest paint suppliers in our market. Despite having such a large business he still picks up the phone every time you call. He will drop everything to come out if it is an emergency or he will send someone over ASAP. He is extremely generous and always honors the maintenance teams. He is truly such a pleasure to do business with.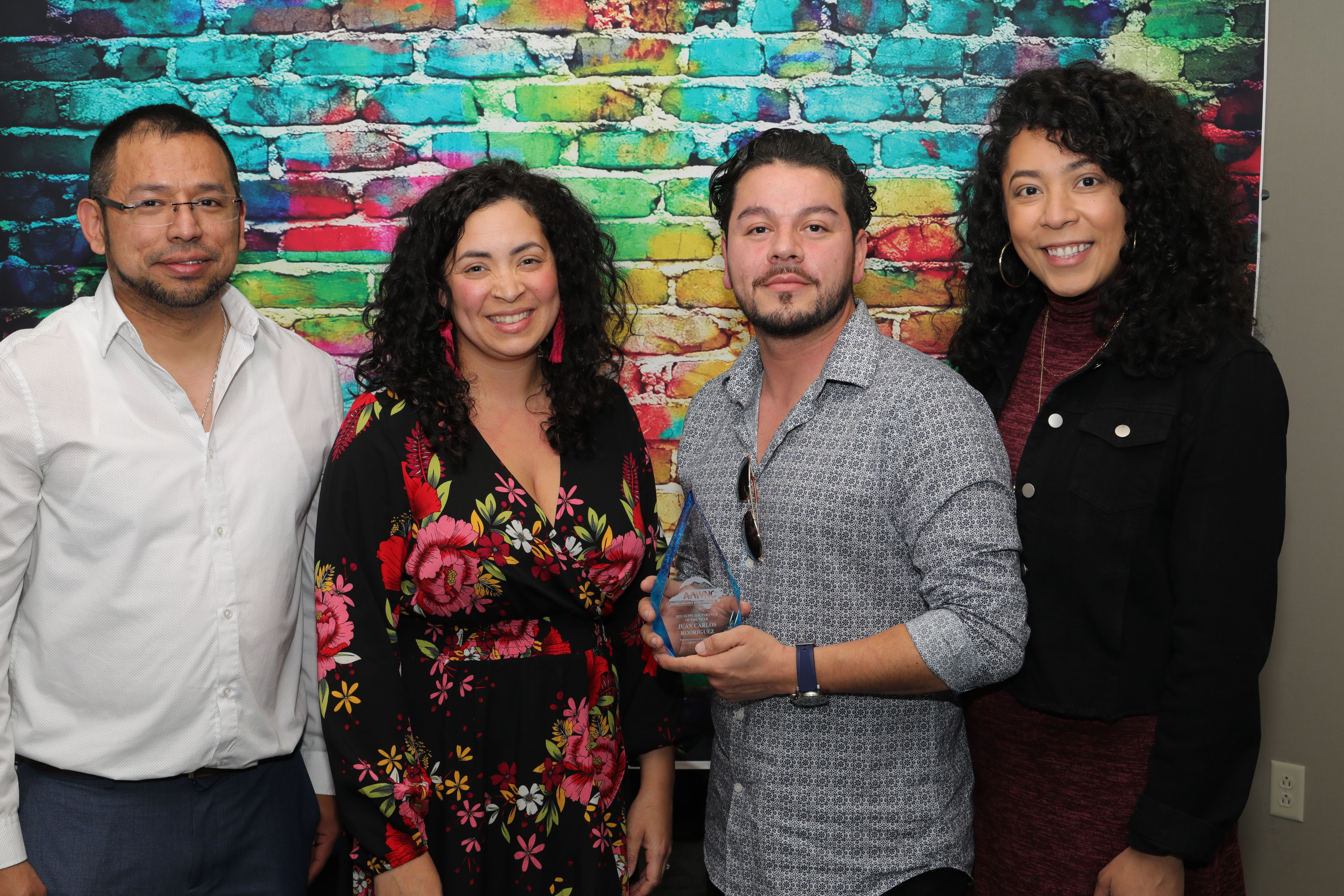 Jessica Kiser presented the award to Juan Carlos Rodriguez.
---
Property Team of the Year
Kensington Place Apartments
The onsite team has been together at this property for over two years. Working at a 33-year-old community has its challenges and all of the staff takes great pride in the presentation, happiness of residents, and reputation that community has. The team is truly the best because of their genuine love and respect for one another, their jobs, and their residents.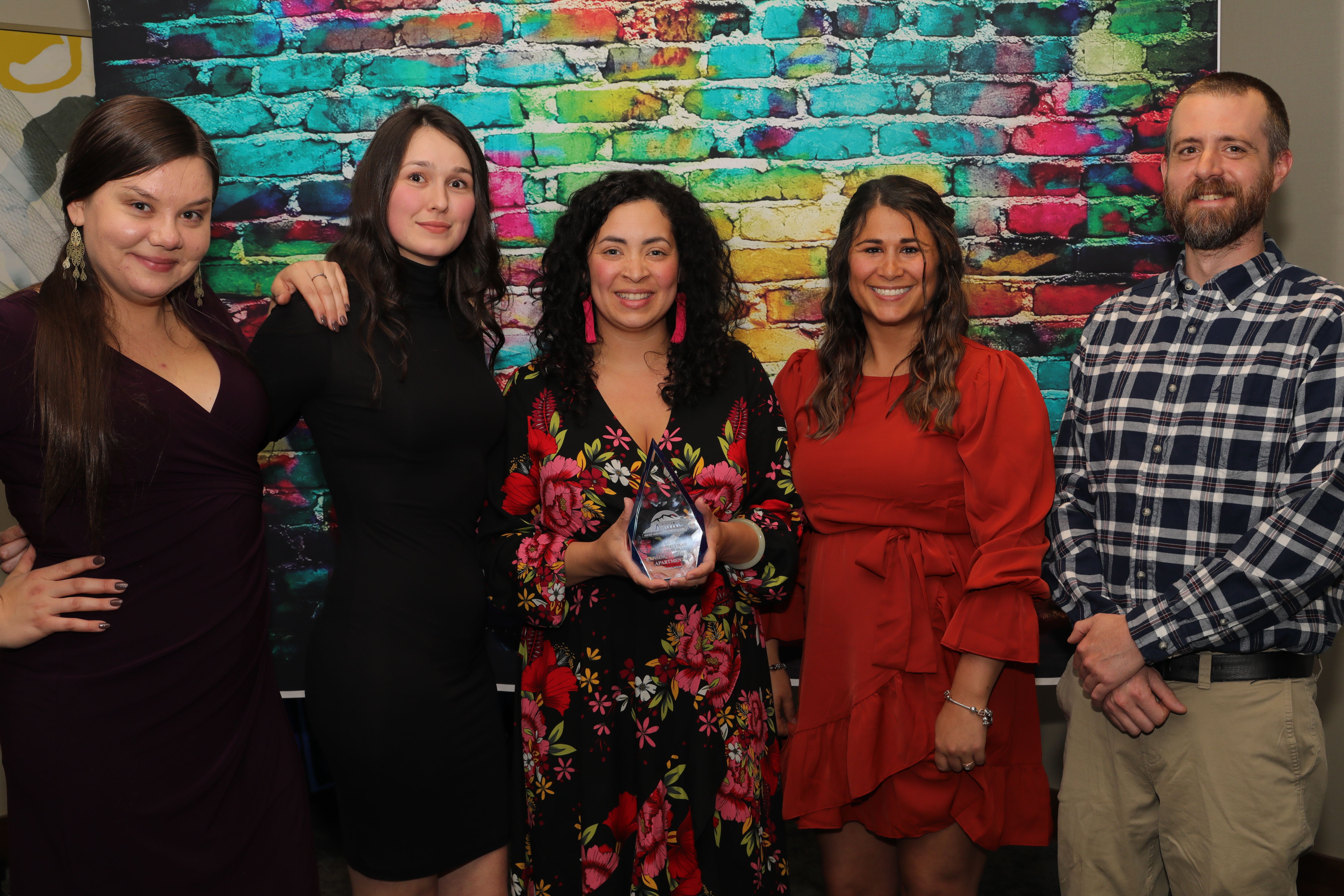 ---
Volunteer of the Year
Jessica Kiser, Kensington Place Apartments
Volunteer of the Year Presented by: Noble Pest Solutions
If you have attended an AAWNC training class in the last few years it was because of Jessica. Jessica planned, organized it, and got it done. Because that is what Jessica does she gets it done. As the 2021 Association President, during all of COVID, Jessica got it done for the association. The best part of working with Jessica not only did she get it done but she had FUN getting it done.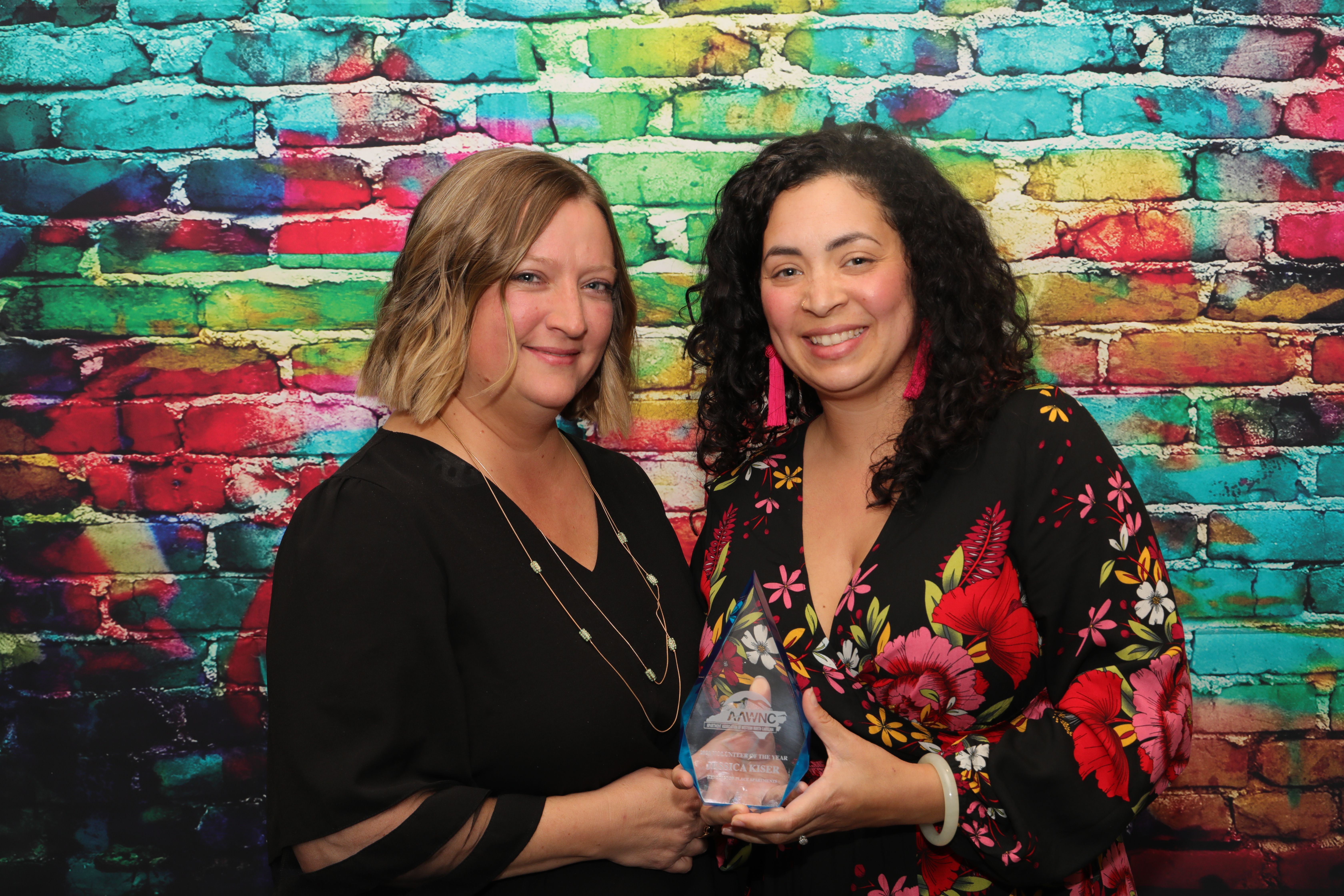 AAWNC Board Past President Kelly Noble presented the award to Jessica Kiser.
---