2023 AANC Hall of Fame Window is Open!
Date posted
November 3, 2022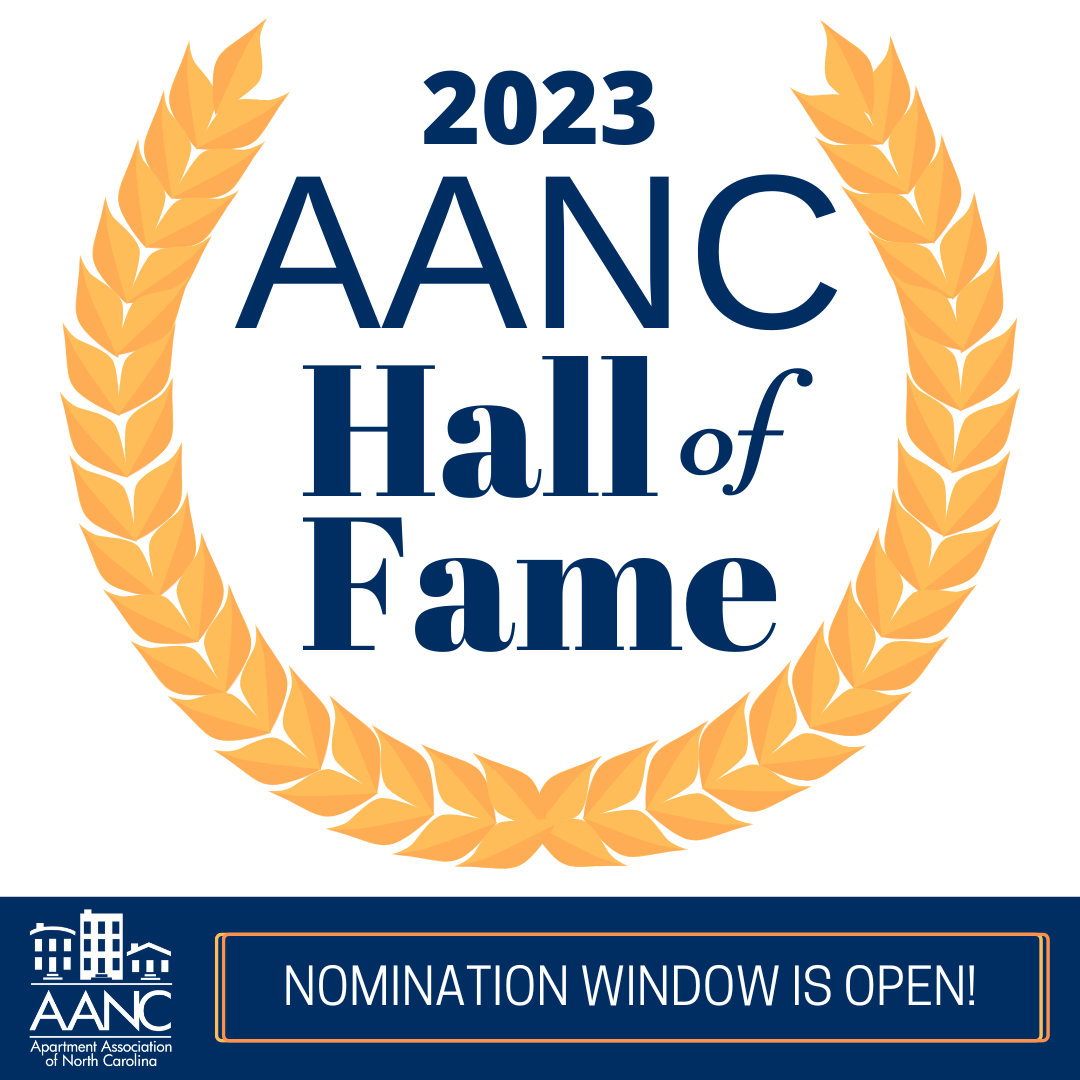 The AANC Hall of Fame recognizes individuals in North Carolina for their contributions, accomplishments, and service to the multifamily housing industry.
2023 Nomination Process
Each of the seven North Carolina affiliate's Board of Directors can nominate up to 5 local members (including deceased members).

Email info@aawnc.org if you would like to recommend someone to be considered.

Individuals being nominated should have at least 10 years of membership with at least 1 NC Affiliate.
Local association involvement, character, volunteer service, and industry accomplishments will all be
considered.
Nominations are accepted from November 1, 2022, through January 31, 2023.