Back to Events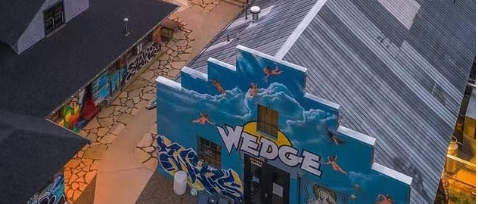 October Social
Wednesday, October 19, 2022
Event Details
Join us on Foundy Street at Wedge Brewing for a fun evening with AAWNC members.
Drinks are available for purchase through the brewery and food can be purchased through Chop Shop Food Truck on-site. Outside food is allowed as well.
From Wedge Brewing:
A mile upstream from Wedge Studios you will find our second location, Wedge on Foundy. The Wedge on Foundy quickly became a cornerstone in the River Arts community, after it opened in 2017. Covered with large graffiti murals, the building has a life of its own. First constructed by Hans Rees and Sons in 1898 to house what would become the largest leather tannery in the country. Rees invented the process by which cowhides are cured, tanned, and finished to turn high-powered engine transmissions. Today the building is home to the brewery, drawing people from all walks of life to drink good beer and soak in the rich history.