Back to Events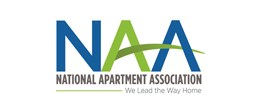 NAA Webinar:The Aftershock of COVID-19
Generational Impacts on the Multifamily Industry
Tuesday, March 22, 2022
Event Details
The 2020-2021 pandemic has brought once-in-a-lifetime disruptions to the rental-housing industry, featuring major demographic shifts across markets. What does this all mean for property owners/operators/managers? One of our industry's leading demographers from CoStar Advisory Services reveals these shifts with a data-driven view to the future, while two top industry professionals explain how pandemic dynamics have been affecting their onsite offerings and new construction. Effectively, you will encounter your newest residents and prospects, and what they are looking for coming out of COVID-19.
In this webinar, you will:
Gain a comprehensive overview of what has changed in U.S. migration demographics during the pandemic – both temporary and permanent.
Learn how these changing demographics are affecting rental-housing: markets, renters, labor force, unit mix, amenities, single-family rentals and more.
Understand how to adjust your property operations to take advantage of these changes, plus changes in work environments for employees.
Date and Time: Tue., Mar. 22, 2:00 p.m. Eastern
Price: Free
Hosted by:
Michael B. Cohen, Vice President, Advisory Services, CoStar Group

Michael Cohen is Vice President of CoStar Advisory Services, where he has worked for more than 20 years. Under Cohen's leadership, Advisory Services provides a range of bespoke research services to a client list that represents a "Who's Who" of global real estate market participants. Cohen holds a JD from Cornell Law School, an MBA from Boston College, and a BA from SUNY Buffalo. He has appeared on CNBC and Bloomberg Television.

Wendy Dorchester, CAPS, Senior Vice President of Operations, Pegasus Residential

Wendy Dorchester, CAPS, is Senior Vice President of Operations and Culture at Pegasus Residential, where she is crafting and executing strategy to streamline operations and create a winning culture! Dorchester brings nearly 30 years of experience across all facets of multifamily housing, with prior senior-level positions at RentPath, LLC and Brown Investment Properties. She holds a BS from the University of Maine and serves as Chair of NAA's Operations Committee, among other industry leadership roles.

Alexandra S. Jackiw, CPM, CAPS, Chief Operating Officer, Hayes Gibson Property Services

Alexandra Jackiw, CPM, CAPS, is Chief Operating Officer for HayesGibson Property Services, where she manages and oversees all corporate and property operations and participates on the leadership team responsible for the long-term growth and strategic direction of the company. Jackiw served as Chairman of NAA in 2013 and President of the NAA Education Institute in 2008/2009. She received the NAAEI Apartment Career and Education Award in 2011. Jackiw is Past Chair of the Property Management Advisory Boards at both Virginia Tech and Ball State University and has held faculty appointments at each institution. She graduated from the University of Rochester and received her M. Ed. from Ohio University.