Back to Events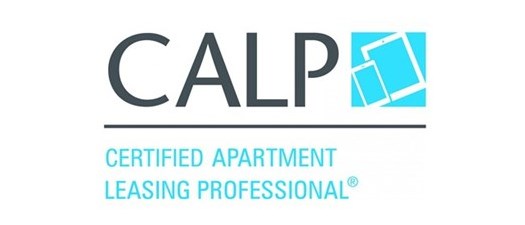 Certified Apartment Leasing Professional
VIRTUAL - NALP Credentialed Course
Friday, February 26, 2021
This is a Virtual Course hosted by PTAA. To Attend email - Info@aawnc.org
* Registration open until 2/15/21 at 12:00 AM (EST)
Event Details
The National Apartment Leasing Professional has changing its name to Certified Apartment Leasing Professional.
To obtain the CALP credential, candidates must complete the following:
Minimum of six months of onsite property management experience in a leasing role (This can be obtained while taking the course; you will receive a provisional certificate until this requirement is met.)
Successful completion of six CALP courses
Pass the examination within six (6) months of declaring candidacy
Virtual class times will be 10am-2:30 w/ 30 min lunch break.
2/12, 2/19, 2/26, 3/5 and TBD- two hour test prep session
$489 for members and that includes the cost to take the test as well and the Virtual Live Course hosted by PTAA.
Registration Information
This is a Virtual Course hosted by PTAA to attend email info@aawnc.org
NAAEI course material will be delivered via ebook. When registering, you will receive instructions and the ability to load your ebook. You will have the ability to print ONE copy of the book if you choose. $489 for members and that includes the cost to take the test.
Instructor Rebecca Rosario will teach on:
Relevant Laws and How to Apply Them
Why your Competition Matters
Sales Process & Building Relationships
Effectively Meeting the Needs of Your Residents
Marketing & Maintaining your Community
Bringing in New Residents
Market Analysis for Leasing Professionals
Please contact info@aawnc.org
for more information or to register for this
Virtual Live Course hosted by PTAA.