Back to Events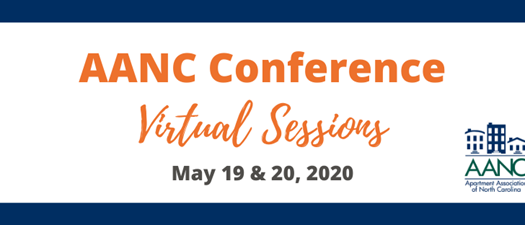 AANC VIRTUAL SESSION 2 (1 CEC)
The New Normal: Benefits of Successfully Navigating Change in a Fast-Paced
Wednesday, May 20, 2020
Event Details
VIRTUAL SESSION 2 May 20, 2020 @ 2:00pm
1 CEC
Join us for the Second One Hour Session
Speaker l Scott Lesnick
Session l The New Normal: Benefits of Successfully Navigating Change in a Fast-Paced Workplace
From new apartment staff to new managers. From new organizational direction to dramatic changes in business due to economic or health concerns. Change is ever present, housing is a basic need and our lives have changed! This session will show you how to best assist all staff, create a culture of openness and ideas and successfully navigate change in your workplace.
Including announcing the Larry Cranford Scholarship Winner, EXCITING NEWS about the 2021 AANC Education & Legislative Conference, and a transformation session with Scott Lesnick, helping you navigate through change!
Registration Information
Please join us on May 19 at 11:00am and May 20 at 2:00pm for sessions presented by 2 phenomenal speakers:
Melissa D. White and Scott Lesnick. We will also reveal some exciting information about the 2021 conference, the Larry Cranford Scholarship, and more!
BONUS! For each session, a name from that session registration list will be drawn to win a 1/2 paid 2021 Conference Registration!!!