Back to Events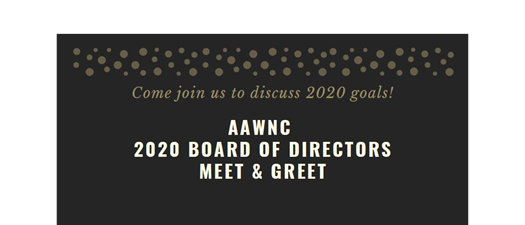 2020 Board of Directors Meet and Greet
End of Year Social for AAWNC.
Wednesday, December 11, 2019
Event Details
We hope that you will join us for this meet and greet with the AAWNC 2020 Board of Directors, and to celebrate the work and commitment for 2019 Board of Directors.
The social will be at Post 25 Kitchen & Lounge from 5:30p-7:00p, appetizers provides and a cash bar. We will not be charging for this event so please encourage everyone to register & attend! This is also a great recruiting event for those interested in learning about the Association.
We look forward to seeing everyone there!!
AAWNC will be conducting a canned food drive for Manna FoodBank. We are encouraging attendees to participate by bringing 2 more canned goods.